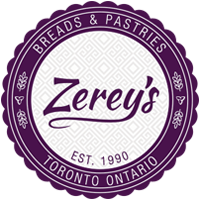 WE DO MORE FOR YOUR BUSINESS
Get more buying power, direct access to manufacturers, and operational support. We've brought together a diverse collection of quality commercial bakeries all under one roof, keeping our core operation small and flexible enough to be responsive to your needs.
We pride ourselves on being a small family business with big relationships. It's how we communicate your product specifications directly to the manufacturer, while matching or beating their prices.
Products Offered
Bread
Muffins
Cookies
Croissants
Flatbreads
Bagels
Buns & Rolls
Frozen Unbaked Sweet Goods
Thaw-and-Sell Baked Goods
Questions? Call (647) 209-5043