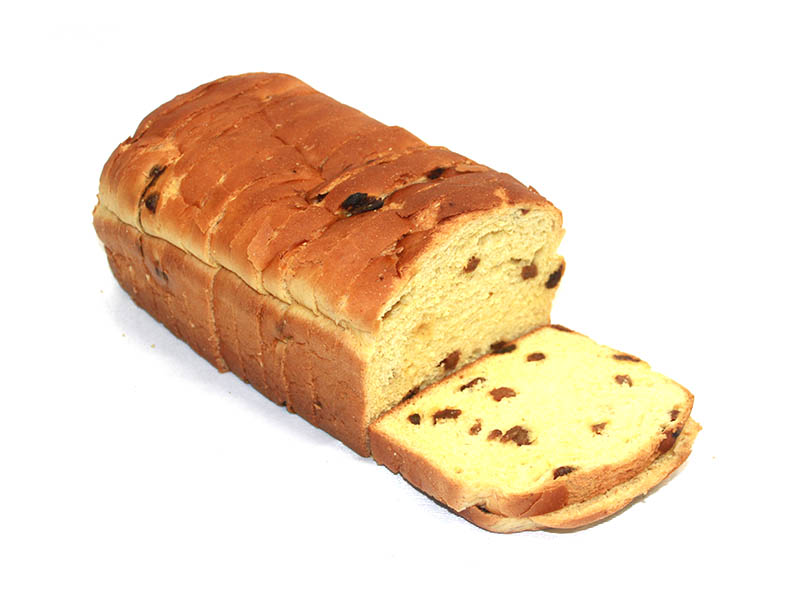 INGREDIENTS: ENRICHED WHEAT FLOUR, WATER, RAISINS, YEAST, VEGETABLE OIL (SOYBEAN AND/OR CANOLA), SUGAR, SALT, CALCIUM PROPIONATE, MONO AND DIGLYCERIDES, SODIUM STEAROYL-2LACTYLATE, NATURAL AND ARTIFICIAL FLAVOURS, DEXTROSE.
May contain milk ingredients, egg, soy and sesame seeds.    
INGRÉDIENTS: FARINE DE BLÉ ENRICHIE, EAU, RAISINS SECS, LEVURE, HUILE VÉGÉTALE (SOYA ET/OU CANOLA), SUCRE, SEL, PROPIONATE DE CALCIUM, MONO ET DIGLYCÉRIDES, STÉAROYL-2- LACTYLATE DE SODIUM, SAVEURS NATURELLES ET ARTIFICIELLES, DEXTROSE.
Peut contenir des substances laitiers, d'oef, soya et graines de sésame.